McKinley Tech High School


Welcome to the website to keep up on all the happenings of the Class of 1977. In order for this thing to work, I need help from all of you. Go to Class Profiles and click on your name to sign up. If your name is not located in the Class Profile just shoot me an email and I will add it to the list. Your name will have to appear in the list before you can join.
---
MTAA Scholarship Dinner Dance
Saturday, November 26, 2022
I have reserved 5 tables for the Class of 1977.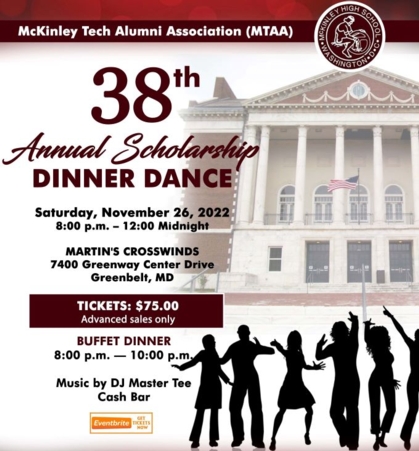 Tickets are now available. All tickets not sold by October 15, 2022 will be relinquished to the planning committee.
We are asking the Class of 1977 to purchase their tickets for $90.00. The extra $15.00 per person will be used to purchase Class of 1977 trinkets to make our reunion special.
Contact Earlisa Roberts 202-215-6371 or earlisa@gmail.com
---